In the world of technology, iPhones have undoubtedly become an integral part of our lives. These sleek, high-end devices provide us with a multitude of features and functions that make daily tasks easier. However, accidents can happen, and one of the most common issues iPhone users face is a cracked or damaged screen. When that happens, you need a reliable and high-quality iPhone screen replacement service in Sydney to get your beloved device back in top shape.
Why Quality Matters
Your iPhone is more than just a device; it's an investment. As such, when you're faced with a broken screen, you want to ensure that the replacement is of the highest quality. High-quality screen replacements not only restore your device's aesthetics but also maintain its functionality. In Sydney, finding a trustworthy service provider for this kind of repair is essential.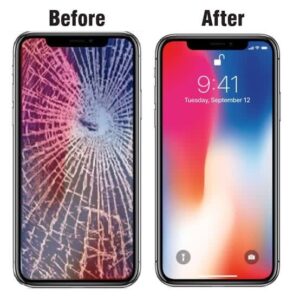 Where to Find High-Quality iPhone Screen Replacement
Authorized Apple Service Centers
When it comes to your iPhone, the best place to get a high-quality screen replacement is an authorized Apple service center. These centers employ certified technicians who use genuine Apple parts for repairs. While this option might be a bit pricier, it ensures that your iPhone will be repaired to the manufacturer's standards.
Independent Repair Shops
If you're looking for a more cost-effective solution, consider independent repair shops in Sydney. Many of these establishments have skilled technicians who are experienced in iPhone screen replacements.
One such reputable independent repair shop in Sydney is "Alfalah Mobiles." With a strong reputation for quality service and customer satisfaction, Alfalah Mobiles has become a trusted name in the city for iPhone repairs.
Mobile Repair Services
These services are convenient and often more affordable than authorized service centers. However, it's important to do your research to ensure the service provider is reputable and uses high-quality replacement parts.
Online Repair Services
In the digital age, you can even find online repair services that allow you to mail in your damaged iPhone for a screen replacement. While this option may take a bit longer, it can be a convenient choice for those who don't have a local repair shop nearby. Make sure to choose a service with a solid reputation and warranty.
The Importance of Quality Replacements
High-quality iPhone screen replacement not only enhances your device's visual appeal but also preserves its touch sensitivity and overall performance. Low-quality replacements may lead to issues like decreased responsiveness, color distortion, or even more frequent screen damage in the long run.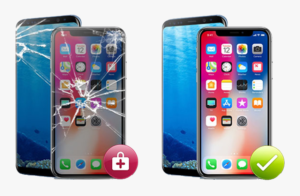 Quality Parts for Your iPhone Screen Replacement
We believe that the foundation of a high-quality repair is using the right components. Therefore, we source only the finest and most durable replacement parts for your iPhone screen. This ensures that your device not only looks new but functions flawlessly.
Expert Technicians at Your Service
Our team of experts is well-versed in the intricate art of iPhone screen replacement. With extensive training and years of experience, they are skilled at handling various iPhone models with precision and care. Whether you have an iPhone 13, 14, or any other model, our technicians have got you covered.
Affordable Pricing
We understand that iPhone screen repairs can be unexpected expenses. That's why we strive to keep our pricing competitive while maintaining the highest quality standards. We believe that you shouldn't have to break the bank to have your iPhone screen restored.
Quick Turnaround
We know you can't afford to be without your iPhone for long. Our efficient team works diligently to provide quick turnaround times, so you can get back to your daily activities with minimal disruption.
Warranty for Peace of Mind
We stand by the quality of our work, which is why we offer a warranty on all our iPhone screen replacements. You can trust us to provide long-lasting solutions.
When searching for a high-quality iPhone screen replacement service in Sydney, remember that quality matters. Whether you opt for an authorized Apple service center, independent repair shop, mobile repair service, or online repair service, prioritize a reliable provider who uses genuine parts and has a reputation for excellent service.