Covid-19 completely eclipsed the year 2020, but 2021 was still seen as a ray of hope for getting back to normality. In just a few months, the second wave and the delta variant dashed all hopes of being normal. Nevertheless, we remain resilient. We are beginning to return to normal. Omicron may have re-created an ominous atmosphere, but society has mastered planet-level threats. In terms of our hopes and aspirations for the future, we look forward to 2022. Due to the smartphone's enormous size and glossy metal case, there are many chances that it may be dropped very quickly. You do not need to worry as Alfalah Mobiles is here to repair your phones in Sydney.
5G technology
In 2022, 5G will become mainstream in the United States, and from there, it will spread throughout the world. The 5G network will provide employers with very reliable bandwidth connectivity, helping them embrace the digital world. By utilizing 5G, employees will connect from anywhere and use remote tools for their customers. With 5G, we'll see more IoT services offered by technology providers, services such as high performance and connected media services, video streaming and monitoring, and even connected transportation. By 2022, it is widely expected that 5G adoption will surpass 4G. Instead, its reliability and low latency make it superior to 4G technology. Companies across the globe are already rolling out 5G-enabled IoT devices like smartphones and biometric devices.
Augmented Reality (AR) Integration
It has been a trend in mobile app development for a few years now, and it will continue to be one going into 2022, as it is still a long way from becoming standard technology.
This is a top mobile app development trend mainly because it integrates into the business world, which allows sellers and service providers to interact with their customers more personalized.
Businesses can use augmented reality to create experiences and showcase stories that showcase their establishments and what they offer.
App developers will need to develop more innovative features and functions to ensure AR users get the most immersive experience as more businesses embrace the technology.
In 2022, augmented virtual reality will continue to be an essential part of mobile app development in different sectors, from retail to engineering and real estate.
Progressive Web apps
PWAs combine the characteristics of both apps and web pages, so they are more like hybrids. Their strength is that they counter most of the shortcomings of native apps and web pages, making them a mobile app development trend to watch out for in 2022.
These apps require less internet connectivity, and they load much faster. Better still, they will take up less space and are updated automatically, which are enormous benefits for the app users.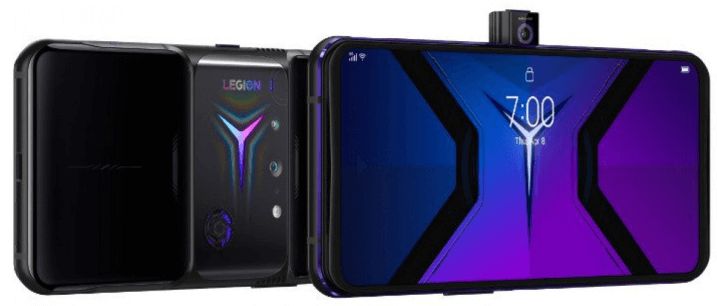 Gaming
The next-gen consoles and some high-end GPUs were launched in 2020. However, their lack of availability has prevented the public from enjoying the latest and greatest. It may not go away anytime soon, but 2022 may be the year when it starts to fade away.
Additionally, the year will be the first one when studios release games exclusive to the latest generation of consoles. Games will be able to surpass previous levels of detail and achieve the ultra-realism we've all been dreaming of.
Metaverse
Metaverse is a term that seems to be everywhere these days. The craze gained even more traction when Facebook changed its name to 'Meta.'
Metaverses are still far from where they need to be, but by 2022 they will be more than just buzzwords. Several other companies have raised their stakes in the Metaverse, including Microsoft. Additionally, the investors show interest, hinting at more significant things to come.
Cryptocurrency
2021 was the year of cryptocurrency, and 2022 will be even more significant. The cryptocurrency regulatory bill is expected to be introduced in the upcoming budget session. The government has indicated that it may not outright ban private cryptocurrencies. The nation is waiting to see how other significant economies pass legislation around cryptocurrency-based currencies.
Foldable smartphones
The development of smartphones has plateaued mainly during the last decade. As far as user experience has been concerned, there has been limited growth in recent years. Foldable phones are expected to take us to the next phase of smartphone evolution in 2022. Due to this, more and more brands are releasing smartphones with this form factor.
Oppo recently launched the Find N, and Honor will shortly launch its first foldable device. The next-generation Motorola Razr will be launched later this year. Not to forget, Samsung has already reached the next level of development with three generations of foldable devices. The new phone technology will slowly trickle down to mid-range premium and eventually mid-range devices. The wait is not very long.
Conclusion
Don't become too upset if you experience problems with your smartphones, such as screen breakage, battery charging, etc. Despite careful handling, even the most minor mishaps can negatively affect the appearance of your phone, mess it up, and even destroy it. There's no need to throw away your phone if it gets damaged because Alfalah Mobiles experts have the latest tools and techniques to assist you. Please bring it to us and let us take care of it whether it needs a screen replacement, water damage repair, or charging port issues.