Professional Samsung S10e Repair Service
Each repair we advertise is one on which we already have experience. Alfalah Mobiles can fix your mobile phone in Sydney with high-quality parts and expert technicians. There are a variety of repairs available, such as fixing the Screen on a Samsung device, replacing the battery on a Google Pixel, and fixing Huawei charger ports. We can fix any hardware issues with your Samsung S10e. In addition to smartphones, we also service tablets. Bring your mobile phone or tablet to us if you have hardware issues, and we will have it fixed for you in no time.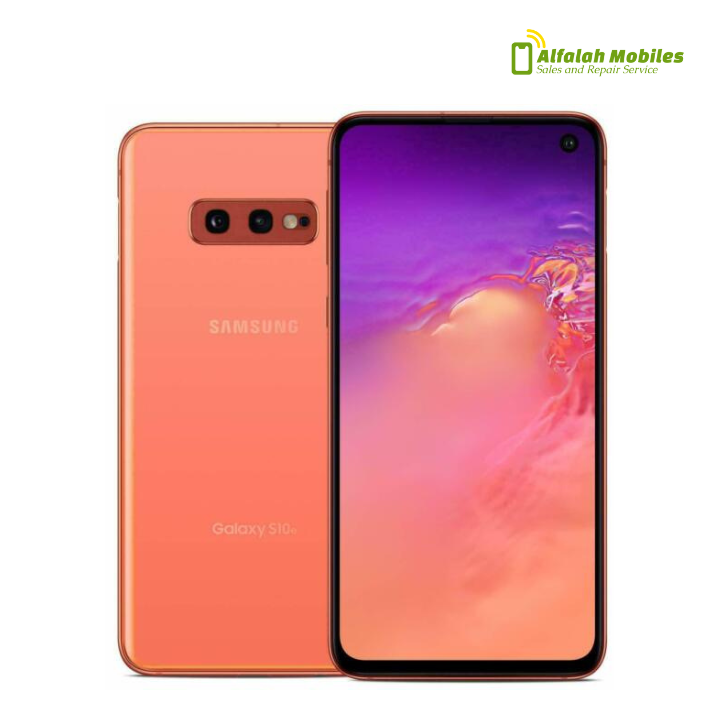 Most Common Samsung S10e Repair Services:
Samsung S10e screen repair:
Don't worry about the broken screen of your Samsung S10e. Let us service you with Samsung Galaxy S10e screen repair in Sydney. The replaced Screen will look brand new. Our shop has technical support available on the desk. Make sure to visit us for Samsung S10e screen repair.
Samsung S10e water damage repairs:
When you see your phone submerged in water, the world seems to freeze. If you're in a pool, the sea, or a toilet, you know nothing good will happen. Then, Alfalah Mobiles will be a lifesaver for Samsung S10e water damage repair.
Samsung S10e battery replacement:
If your Samsung battery drains much faster than you expect, but you cannot change it due to the fact that you might lose the water-resistance of your phone, you are not the only Samsung client who is frustrated. So, get your Samsung S10e battery replacement faster.
Samsung S10e back glass replacement
It may be tempting to buy a new smartphone if the back glass is broken, but if it still works, it's worth keeping it. If the Samsung phone's back glass breaks, it can be easily replaced. It is better to enjoy the reliable services by our team for your Samsung S10e back glass replacement.
Samsung S10e charging port issues
Your device might not charge for several reasons, and most of them can be fixed without any help. Here are the most common causes:
The cable, charger, socket, or adapter is faulty or clogged with debris. For Samsung S10e charging port issues, bring your device to our repair shop in Sydney.
Samsung S10e motherboard repairs
In order to replace the motherboard, someone with technical knowledge and the right tools will need approximately 30 minutes to complete the Samsung S10e motherboard repair.