Samsung S10 Repair Service
We know how important your phone is to your daily life. The experts at Alfalah Mobiles specialize in Samsung repairs, thus offering High-Quality Samsung repairs. From Samsung screen repairs to battery replacements, we can fix any hardware issue. Please contact us if you need help with anything like Samsung Galaxy S10 screen repair in Sydney. We cater to all your Samsung repair needs in Sydney.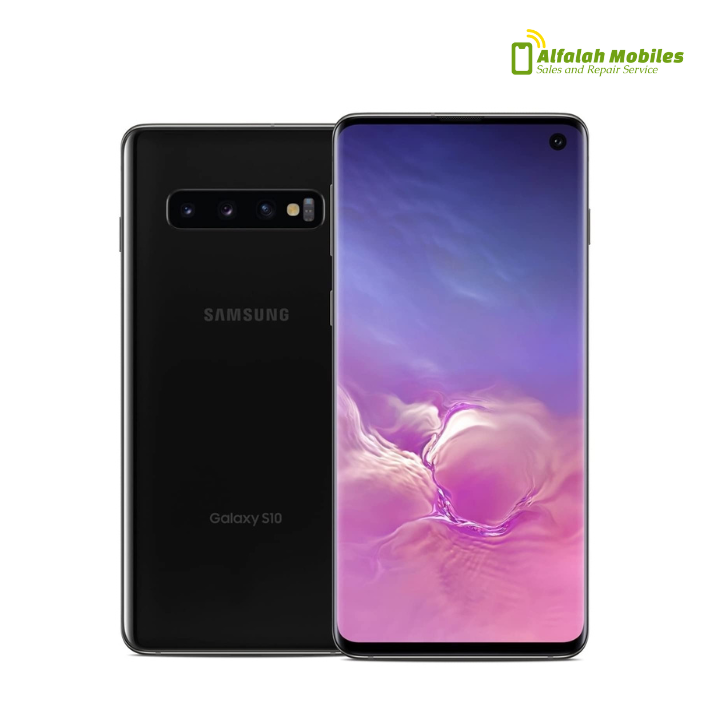 Most Common Samsung  S10 Repair Services:
Samsung S10 screen repair:
Mobile devices are most often damaged by their screens. Modern mobile phones have brittle glass screens that can shatter at the slightest touch. Fortunately, most damaged screens can be replaced relatively easily at Alfalah mobiles. Samsung S10 screen repair is the specialty of our talented technicians.
Samsung S10 water damage repairs:
Your device has a lower chance of survival the longer it stays underwater. Get that phone out of the water as soon as possible, even if it's in the toilet. It is common that the phone will not work as long as it is in the water. So, get a Samsung S10 water damage repair quickly.
Samsung S10 battery replacement:
If you undergo power issues with your Samsung, it could be a problem with the battery. Fortunately, most Samsung batteries can be easily replaced with our Samsung S10 battery replacement service. Get your Samsung S10 battery replacement within no time.
Samsung S10 back glass replacement
If you have broken the glass on the back of your Samsung galaxy, you are not alone. We fix thousands of broken Samsung back glass every month using the highest quality compatible parts on the market so your galaxy will look and work as good as the day you brought it home. We work fast for your Samsung S10 Back glass replacement.
Samsung S10 charging port issues:
There are many reasons why your mobile might not charge, and most of them can be fixed without any assistance. A faulty cable or charger may be the reason for this problem. For Samsung S10 charging port issues, bring your device to Alfalah Mobiles in Sydney.
Samsung S10 motherboard repairs
The Samsung S10 motherboard repair will take someone with technical knowledge and the right tools approximately 30 minutes. This can be easily done with our talented technicians.