Samsung Galaxy A70 Repair
It is obvious that you cannot imagine your life if your phone is not working. Mobile phones are the basic necessity of every person as the advancement in technology has made everyone's life easier and simpler. But, these electronic devices are prone to damage too. If you suffer from such damage, visit Alfalah Mobiles in Sydney.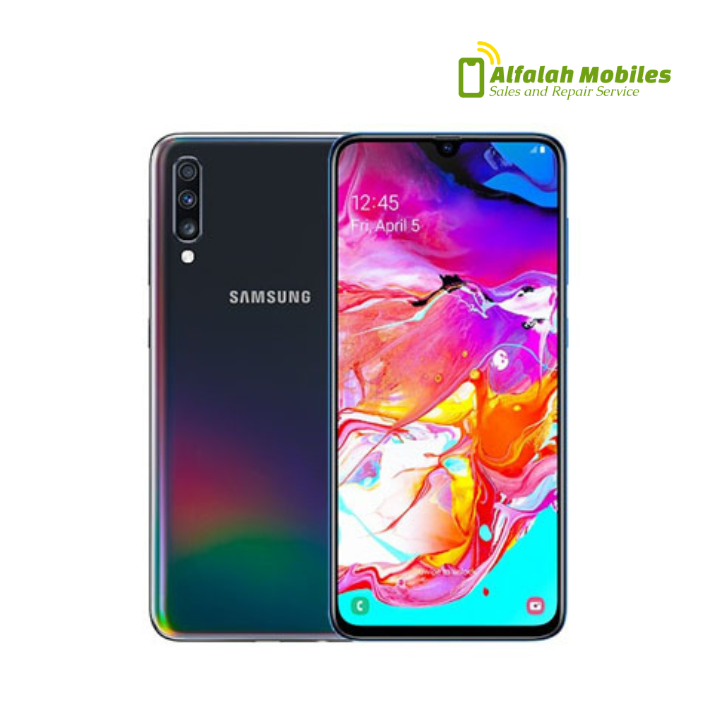 Most Common Samsung A70 Repair Services:
Samsung A70 screen repair:
If you are seeking Samsung galaxy A70 screen repair in Sydney, We aim to present you with fast and professional service. Samsung A70 screen repair is a very affordable service we provide. Get your Samsung A70 screen repair done now.
Samsung A70 water damage repairs:
Samsung's touch screen is too sensitive. If you encounter any problems with a water-damaged phone. We will handle the Samsung A70 water damage repair for you.
Samsung A70 battery replacement:
An overcharged phone results in a very high battery discharge rate. It usually occurs in between the interesting parts of a movie or in between games. Our Samsung A70 battery replacement service is available to you.
Samsung A70 back glass replacement:
In order to keep the Samsung A70 from giving off a rough look, it is very important that you handle the glass very carefully. Get your Samsung A70 back glass replacement if you damage your phone accidentally. You can bring your phone to us and we will get it for you.
Samsung A70 charging port issues:
We have a brand new charging port at Alfalah Mobiles unless you get your phone from us. Besides making charging more convenient, the new charging ports also improve battery performance. Get help with your Samsung A70 charging port issues.
Samsung A70 motherboard repairs:
Excessive use of mobile phones is the leading cause of motherboard and hardware malfunctions today. Visit our shop in Sydney for Samsung A70 motherboard repairs if your phone has been experiencing such issues.