Samsung Galaxy A51 Repair
In addition to phone screen repairs, Alfalah Mobiles offers battery replacements, charging port repairs, motherboard repairs, button repairs, iPad screen repairs, computer and laptop screen repairs, water damage repairs, and data recovery services in Sydney. Regardless of the device's model or brand, our in-house technicians can repair and return it to service in a timely manner. Our mobile phone repair services are affordable.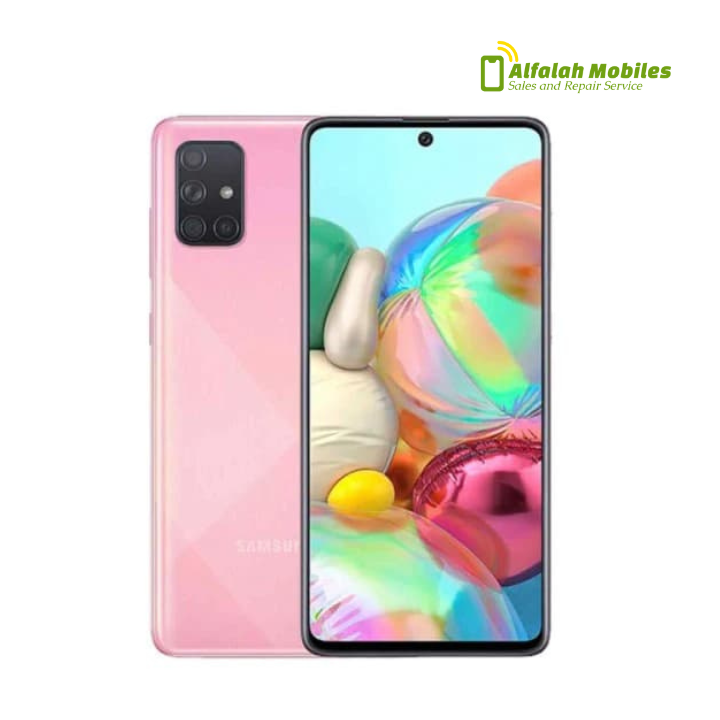 Most Common Samsung A51 Repair Services:
Samsung A51 screen repair:
For Samsung A51 screen repair, our experienced team is always available. In addition to returning your data, the new screen will give you a warranty for our quality repair. Visit us for instant Samsung galaxy A51 screen repair in Sydney.
Samsung A51 water damage repairs:
Let our shop handle the Samsung A51 water damage repair. If you drop your phone in water, don't hesitate to contact us on our website for a free quote or come to our repair shop. Our experts will get the job done for you.
Samsung A51 battery replacement:
Your mobile battery drains quickly after being used for a longer period or not charging properly. When it comes to Samsung A51 battery replacement, Alfalah Mobiles is in the right place.
Samsung A51 back glass replacement:
Your shiny and smooth Phone's back glass can be scratched, damaged, or cracked. If that happens, our experts provide you with a fast replacement. It's now possible to get a Samsung A51 back glass replacement in Sydney within minutes.
Samsung A51 charging port issues:
The phone charger you are using may need to be replaced if you are not able to charge. The USB cable may be malfunctioning or due to a problem with the Phone's charging port. We can help with the Samsung A51 charging port issue if the problem still persists.
Samsung A51 motherboard repairs:
Has your Samsung A51 ever been soaked in water? Water often damages the motherboard on Samsung phones all over the world. Obtain Samsung A51 motherboard repairs at a very good and affordable price at our shop.