Samsung Galaxy A 31 Repair
Is the screen of your phone damaged? Let us repair it quickly so you can get back to using it. We have a team of experts ready to help at Alfalah Mobiles. We use only Samsung-specified replacement screens, batteries, cameras, and camera lenses to restore the functionality of your phone. Our repair centers are located in Sydney.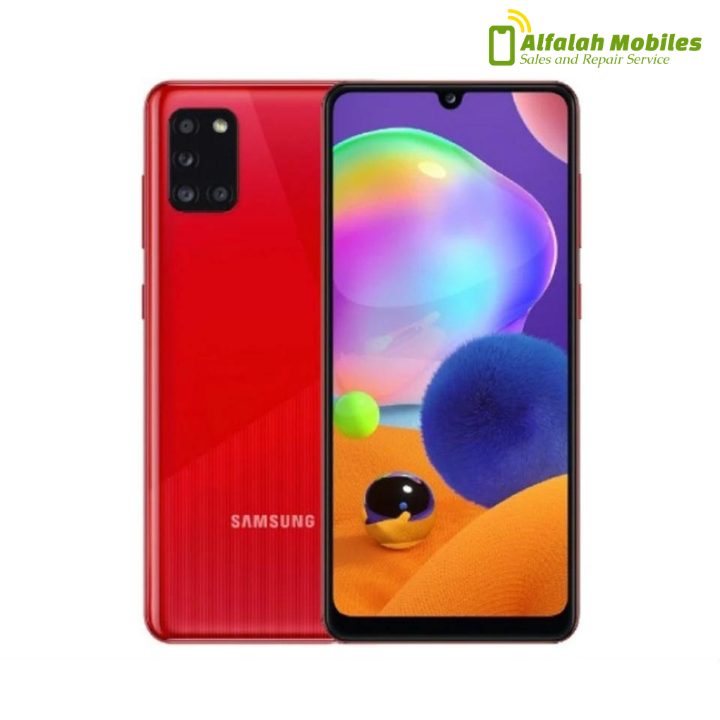 Most Common Samsung A 31  Repair Services:
Samsung A31 screen repair:
In addition to offering other mobile phone repairs, Alfalah Mobiles also offers Samsung phone repairs. Nonetheless, if your favorite Smartphone's screen has been damaged, our experts will provide you with a perfect Samsung A31 screen repair.
Samsung A31 water damage repairs:
If your phone suffers from such issues, including the distorted sound while listening to the calls and music, not being able to charge, or the display is dark or blank, you need to get your Samsung A31 water damage repair urgently done.
Samsung A31 battery replacement:
A faulty battery could cause a similar problem as the damaged charging port, and both can be replaced separately or together during service. A range of services is available for Samsung A31 battery replacement.
Samsung A31 back glass replacement:
It's common to replace your Smartphone every couple of years, but most smartphones can last a bit longer. But, if you accidentally got damaged on the back glass of your device, whether the mobile is new or old, you need to get it replaced, not to buy a new phone. Our team of experts is readily available to always help you with Samsung A31 back glass replacement.
Samsung A31 charging port issues:
We've had a long and hectic day. Your smartphone battery is almost dead when you get home, and you plug it in, only to find it won't charge. Don't lose hope just yet just because you freak out a little bit. If your device suffers from some serious charging issues, then bring your device to us and get Samsung A31 charging port issues solved.
Samsung A31 motherboard repairs:
The most common cause of motherboard or hardware issues today is excessive use of mobile phones. Alfalah Mobiles offers Samsung A31 Plus motherboard repairs if your phone has been experiencing such issues.