Best Samsung Galaxy A20 Repair Sydney
Samsung has a series of models, each having different and unique specifications. With the advancement, each model comes up with the latest and advanced features compared to the previous one. If you suffer any kind of damage and are unable to repair your phone at home, you do not need to be worried when Alfalah Mobiles is there to help you with every issue in Sydney.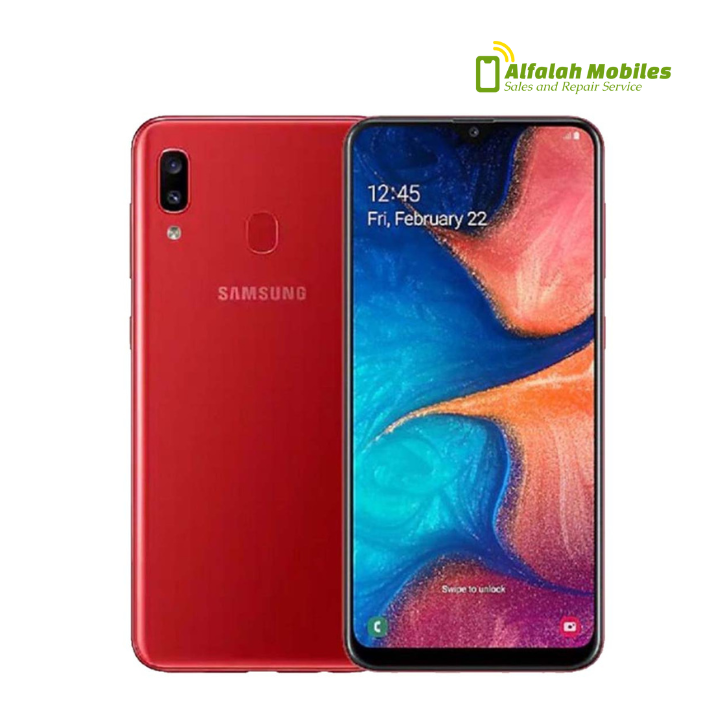 Most Common Samsung A20 Repair Services:
Samsung A20 screen repair:
Samsung A20 Screen Repair is our expertise in phone repair in Sydney. Alfalah Mobiles offers guaranteed Samsung Mobile Phone repairs performed by our expert and friendly staff.
Samsung A20 water damage repairs:
Your Samsung phone either doesn't turn, and it needs water damage repair, or it doesn't have a display. We provide same-day mobile phone repairs with a 90-day warranty. Get your Samsung A20 Water damage repair.
Samsung A20 battery replacement:
Whenever you buy a new phone, you feel that there is no problem with the battery, but after some time, the battery timing gets reduced, and there are several reasons for this. But, if you feel that your phone's battery has some serious issue, you must visit our repair shop to get a Samsung A20 battery replacement.
Samsung A20 back glass replacement:
Phones are very sensitive regarding internal and external security. As the inside functions of the device need care, the same is concerned with the screen and back glass of the mobile. So, get a Samsung A20 back glass replacement if you face any damage.
Samsung A20 charging port issues:
The phone charging ports degrade with time just because it is so frequently used. A damaged charging port won't be an issue this time around. Our technicians will assist you in resolving your Samsung A20 Charging port issues.
Samsung A20 motherboard repairs:
Let us bring your device back to its former glory. In addition to hardware support, we provide software support for Samsung consumers. Contact us today for Samsung A20 motherboard repair.