Repaired Mobile Phones as a Christmas gift for the family
Repaired Mobile Phones might be suitable for you if you're looking for something more exciting as a gift for Christmas this year. You can order a professional mobile phone repair such as an iPhone screen repair or a Samsung screen repair in no time. We can repair all smartphones in our reliable workshop. You only need to bring your device to Alfalah Mobiles and get it fixed.
Get your phone working flawlessly again.
Do you need a reliable phone repair service? Alfalah Mobiles can help in Sydney.
We offer a range of mobile and tablet repair services, including iPhone repairs, iPad repairs, Samsung tablet repairs, or other tablet repair services. With Alfalah Mobiles, you can be sure that you are getting the best value for your money.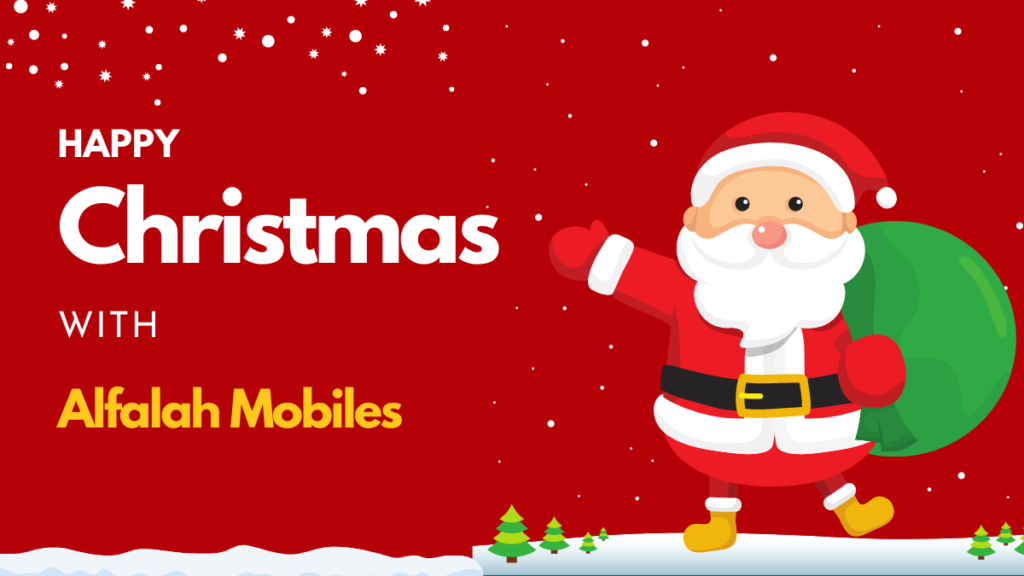 You can always count on your mobile phone to be your loyal companion. Every morning, it wakes you up, reminds you of your important meetings and birthdays, and keeps you up to date on current events and the weather. Having a glass screen makes the experience even more luxurious, so it is essential to protect it. When you drop your phone and the screen breaks, Alfalah Mobiles can repair your iPhone screen or any other smartphone.
In addition, it is an essential tool for communication. It is easy to stay in touch with friends, colleagues, and family through WhatsApp, Viber, and social media like Facebook and Instagram. The use of a mobile phone becomes more complicated if it is broken or damaged, so get your mobile phone repaired at our low prices today.
When you need quick and professional help from an expert, you have come to the right place. Alfalah Mobiles offers repair of iPhones and other phones and iPad and tablet repairs at excellent prices in Sydney. Our services are fast and comprehensive. We have many years of experience repairing Apple products, replacing iPhone parts, and fixing mobile devices from various brands.
Some of the best gadgets as a Christmas gift
Samsung Galaxy Z Flip 3 smartphone
Z Flip 3 is not only a highly technologically advanced phone but also an attractive gadget. In a unique twist, Samsung has combined a 6.7-inch flexible screen, giving it the best of both worlds, a big, luscious screen to rival superphones, and the ability to fit into pockets when folded up.
This phone has good cameras, good performance, good software with four years of updates, plus water resistance, which means you do not lose anything compared with standard phones that cost the same. Furthermore, it feels very satisfying to close the phone after a call.
Samsung's Galaxy Z Fold 3 puts a folding tablet screen in your pocket, too, if you need an even larger display.
Apple iPad (9th gen) tablet
Among tablets for watching TV, playing games, and reading the Guardian, Apple's basic iPad is the best option for most people. The 10.2 screen is good, the recycled aluminum body is solid, and the speakers are decent. The powerful chip, long battery life, and 64GB of storage will be enough for apps and games. Very long software support means the tablet will last years, too.
The brilliant new 12-megapixel "Centre Stage" camera automatically pans and scans to keep you in view during video calls. Media and tablet apps are available in Apple's App Store, and keyboards and cases are readily available if you want to use your device more like a computer.
We provide a high-quality mobile repair service.
With Alfalah Mobiles, your Apple iPhone or smartphone from Samsung, Sony, Nokia, or Huawei will be flawless and functional in no time. In case of a broken screen or back cover, our certified and experienced technicians will replace the battery. They can also repair water damage.
Additionally, Alfalah Mobiles specializes in data recovery. Check out our website to learn more. On our website, you can choose from the most popular mobile repairs.
Protect your device from future damage
At Alfalah Mobiles, we offer low repair costs, reliability, and fast phone repairs for phones of all brands, and we always have a complete solution for any damage.
However, if you want to avoid all kinds of damage and repairs, we recommend thinking about practical and trendy cases and covers. In addition to keeping your device intact and in good condition, they also make it more stylish and unique.
You'll also want to invest in a tempered back glass or liquid screen protectors, in addition to the products mentioned above. The screen will remain scratch-free and free of dirt. You can enjoy a weekday without worrying about damage with our screen protectors so that you can enjoy it without any stress.
Including iPhone, Samsung, and other mobile repair services, you can find all this and more at Alfalah Mobiles in Sydney. If you need assistance or more information about our repair services, you are very welcome to contact our customer service by phone, chat, e-mail, or contact form.