Despite the fact that the iPhone 13 Pro may seem like another incremental update, we think there is a lot more going on underneath. If your iPhone 13 Pro has got damaged due to a severe fall, there is no need to worry. Our technicians will ensure that your phone runs correctly 100% of the time. Providing excellent service to our customers is our top priority. For most people, time is money. Our goal at Alfalah Mobiles in Sydney is to repair your phones as soon as possible.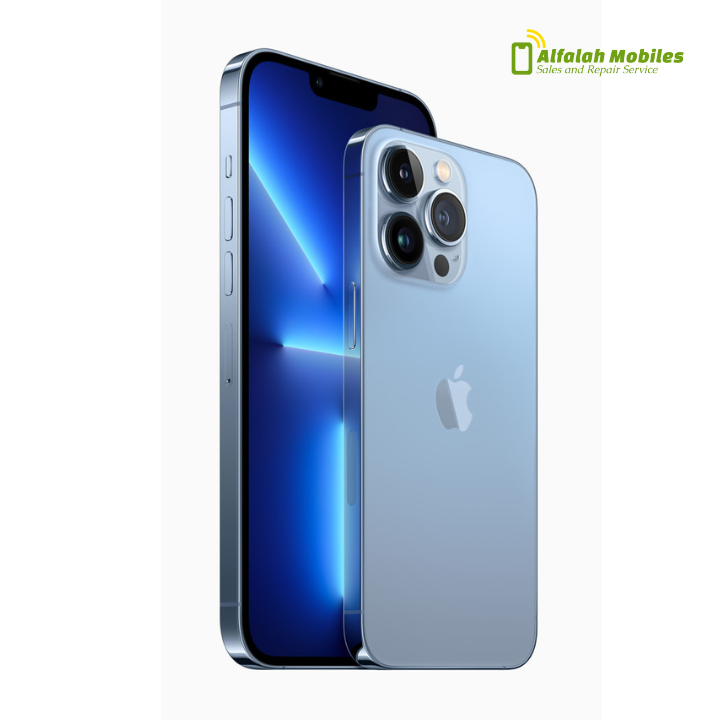 Most common repair services in iPhone 13 Pro
iPhone 13 Pro Screen Replacement:
In case your phone screen is damaged, unresponsive, or broken, we can repair it quickly for you. Most screens can be repaired within 45 minutes by our technicians. Take advantage of our iPhone 13 Pro screen replacement today.
iPhone 13 Pro water damage repairs:
Water damage is one of the most common problems iPhone users face. You do not need to panic when you can get your iPhone 13 Pro water damage repaired at our store.
iPhone 13 Pro battery replacement:
If charging takes longer than usual, you should replace the battery of your iPhone 13 Pro unless the problem gets worse. Avail of the top quality services for iPhone 13 Pro Battery Replacement at Alfalah Mobiles.
iPhone 13 Pro charging port issue:
When dust particles get into the charging port of the iPhone, they can damage components and cause major failures. The iPhone 13 Pro charging port issues in Sydney can be fixed by our services.
iPhone 13 Pro Back Glass Replacement:
The backglass of the iPhone can sometimes crack if it is not used carefully. We can replace the iPhone 13 Pro Back Glass with our highly skilled and experienced techies.
iPhone 13 Pro Motherboard Issue:
In case you suffer from a damaged motherboard in your iPhone 13 Pro, one of our expert technicians will be able to fix the problem with your phone the same day if you come to our shop. Get your iPhone 13 Pro motherboard fixed as quickly as possible.