iPhone 12 Repair Services
We can feel that you are worried because of your damaged Phone with a broken or cracked screen, and you are unable to enjoy the screen time anymore. But, we have a solution for your problem at Alfalah Mobiles with the best technicians in Sydney.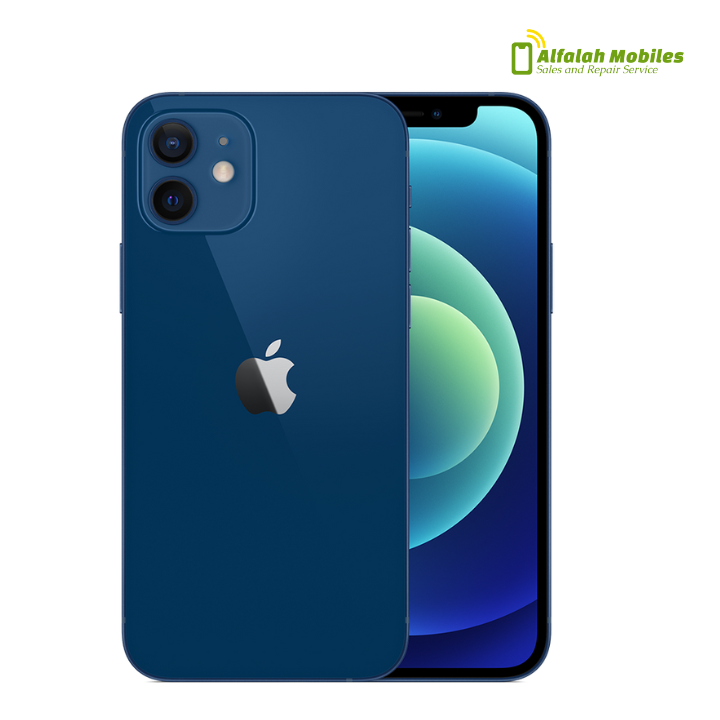 iPhone 12 has a display of 6.1 inches, Hexa-core, Scratch-resistant ceramic glass, oleophobic coating, resolution of 1170 x 2532 pixels, 64GB 4GB RAM, 128GB 4GB RAM, 256GB 4GB RAM, Main Camera: Dual 12 MP, Selfie camera: Dual 12 MP, Sensors such as Face ID and non-removable Li-Ion 2815 mAh battery with fast charging of 20W.
iPhone 12 Repair Services In Sydney We Provide are Follows
iPhone 12 screen repair Sydney
iPhone screen replacement is one of the specializations of our repair shops. In case of broken glass on your iPhone 12 , visit Alfalah Mobiles for iPhone 12 Screen repair.
iPhone 12 water damage repair
Your Phone should be removed from the water or another liquid as soon as possible. Get a free quote as soon as possible. We can help you with iPhone 12 water damage repair quickly.
iPhone 12 battery replacement
If you are searching for an iPhone 12 battery replacement, it is because you can no longer spend your day without having your Phone charged. So, get your iPhone 12 battery replacement immediately.
iPhone 12 back glass replacement
iPhone 8 features a glass rear cover, providing a superior look to previous models. Dropping an iPhone can cause the rear glass to break, which looks unsightly and can be uncomfortable when handling. You can have your iPhone 12 back glass replacement done by our technicians.
iPhone 12 charging port issues
Your Phone may need to have its charging port replaced if it does not charge when connected to your charger. We suggest that you check if your phone can be charged using a different cable or adapter before booking a charging port replacement. Our team of experts can help with iPhone 12 charging port issues.
iPhone 12 motherboard repairs
Repairing a damaged device can be very difficult to predict. Alfalah Mobiles has trained professionals to assist you with iPhone 12 motherboard repair.