iPad 7 Repair Service
If your iPad is faulty, we can fix everything from the cracked screen to the corrupted software and data recovery. We have the tools to bring back life to your faulty gadgets without making you wait. Whenever your iPad breaks, come to Alfalah Mobiles to have it fixed at a pocket-friendly price in Sydney.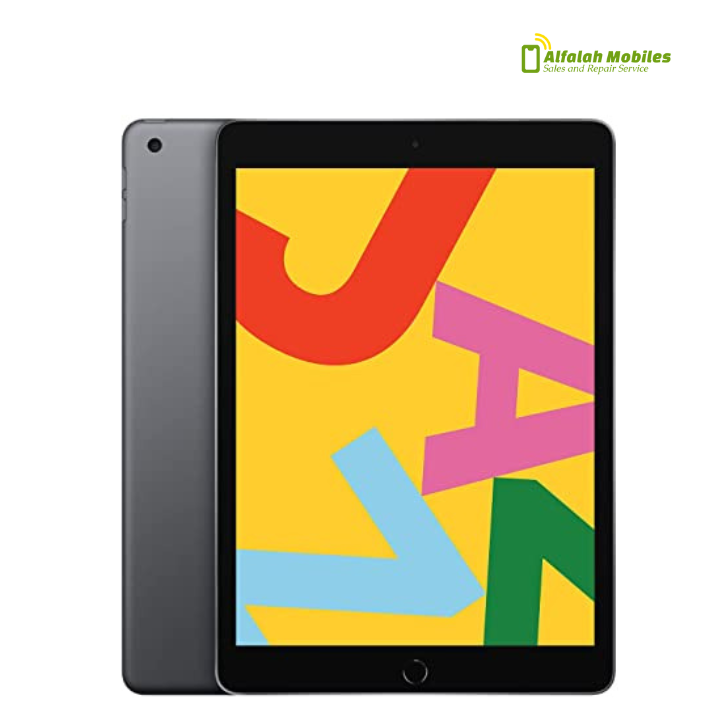 Most Common iPad 7 Repair Services In Sydney:
iPad 7 screen repair:
A cracked screen is one of the worst things that can happen. For every model, we have a variety of cases and protectors, ensuring that your device is protected at all times. So do not delay and get the iPad 7 screen repaired today.
iPad 7 water damage repairs:
You cannot reach the damage caused by water under the surface. If you are not mechanically inclined and cannot fix the iPad 7 water damage repair yourself, let the experts at Alfalah Mobiles handle it.
iPad 7 battery replacement:
Is the battery on your iPad draining too quickly? We offer battery replacement and repair services for every kind of damage. With our expertise, you can now easily get an iPad 7 battery replacement in Sydney.
iPad 7 back glass replacement:
If you drop your favorite iPad 7 frequently, you probably get a crack or minor scratches. To fix that, get an iPad 7 back glass replacement from our skilled technicians.
iPad 7 charging port issues:
When your iPad's battery isn't charging correctly, don't assume the battery is causing problems. For the iPad 7 charging port issues, visit our repair shop if you are still unsure what to do.
iPad 7 motherboard repairs:
Your iPad might have a motherboard problem if it becomes unbearably hot while carrying out everyday tasks. Let us perform the iPad 7 motherboard repair for you.