The Samsung Galaxy S23, the epitome of top-tier smartphone technology, offers users an array of groundbreaking features. Despite its remarkable durability, it may still experience common smartphone issues. When it comes to Samsung Galaxy S23 repair and screen replacement services, Sydney stands out with its high-quality, reliable services. Alfalah Mobiles a trusted name in smartphone repairs, is a leading provider of Samsung Galaxy S23 screen replacement services in Sydney.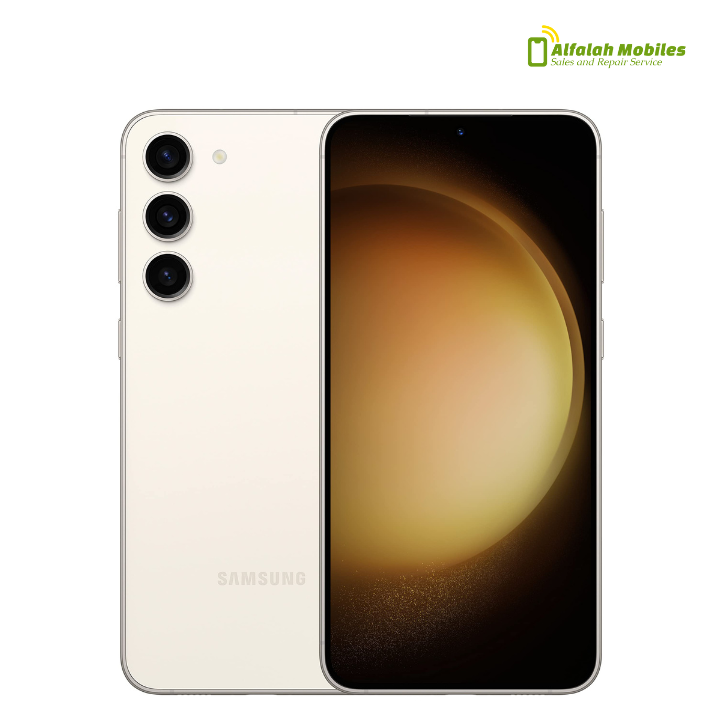 Understanding the Need for Samsung Galaxy S23 Repair and Screen Replacement
Whether it's a result of accidental drops, software glitches, or battery drain issues, any malfunction can significantly impact your Samsung Galaxy S23's performance. Alfalah Mobiles repair services ensure your device is back to its optimal condition, providing you with the seamless experience you're used to.
Common Issues with Samsung Galaxy S23
Screen Damage
Screen damage, including cracks, discoloration, or touch sensitivity issues, is a common problem that many Samsung Galaxy S23 users may encounter.
Battery Life Problems
Battery issues can range from quick power drain to problems with charging. Over time, these issues can affect your device's overall performance.
Software Glitches
Software issues can cause various problems, from apps crashing unexpectedly to the device freezing or restarting.
Why Choose Alfalah Mobiles for Samsung Galaxy S23 Repair & Screen Replacement
Several factors make Alfalah Mobiles an excellent choice for Samsung Galaxy S23 repair and screen replacement.
Experienced Technicians
A team of skilled and experienced technicians who specialize in dealing with Samsung devices, ensuring precise and efficient repairs.
Quality Replacement Parts
Repair services prioritize quality, using only authentic and high-grade parts for replacements. This helps maintain your Samsung Galaxy S23's performance post-repair.
Speedy Services
Best repair services strive to provide a quick turnaround time, minimizing the duration you have to spend without your device.
The Process of Samsung Galaxy S23 Screen Replacement at Alfalah Mobiles
Initial Diagnosis
Every repair begins with a thorough diagnosis at Alfalah Mobiles to identify the issue. This step is crucial to decide the appropriate repair or replacement strategy.
Repair or Replacement
Based on the diagnosis, the faulty parts are either repaired or replaced with high-quality counterparts at Alfalah Mobiles.
Quality Assurance
Post-repair, the device undergoes a series of tests at Alfalah Mobiles to ensure it is functioning correctly, providing you with peace of mind when you receive your device.
By choosing Alfalah Mobiles for your Samsung Galaxy S23 repair and screen replacement needs in Sydney, you can trust that your device will be in capable hands, receiving top-notch service and expert care.