Samsung Galaxy S20 Repair
Are you a Samsung owner? We like to know one of our expert technicians assess your device and restore it to perfect condition. Our technicians will ensure your device is working as it should. At Alfalah Mobiles, we repair Samsung S20 screens, buttons, and everything in Sydney. In addition to quality Samsung Galaxy S20 screen replacement, battery repair, and other repairs, our team can also assist with iPad and tablet repairs.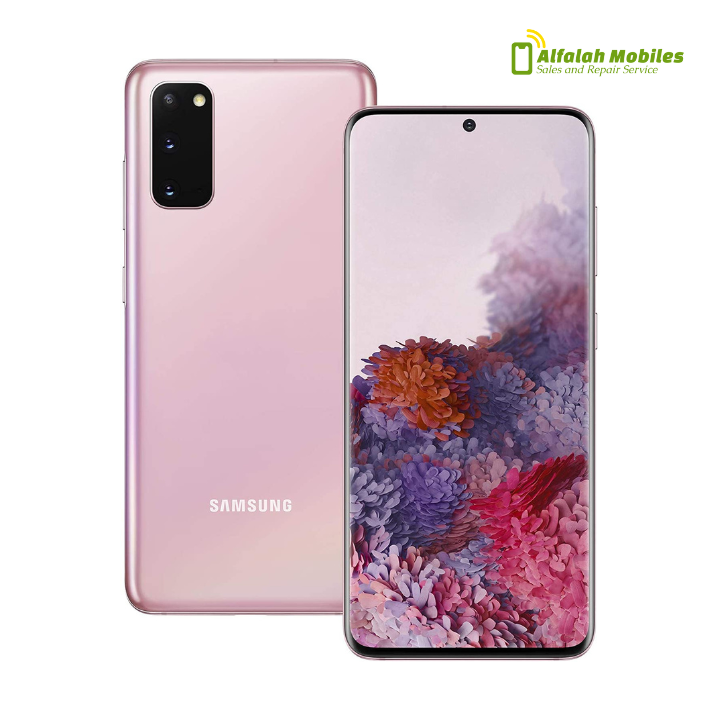 Most Common Samsung S20 Repair Services Sydney:
Samsung S20 screen repair:
The screen is the most used part of any phone. According to a survey, a Screen is used 95% of the phone by any ordinary user in a day. But, if your screen has been damaged, our talented team is available for your Samsung S20 Screen repair. Besides, we make sure to keep our Samsung S20 screen replacement price affordable for everyone. 
Samsung S20 water damage repairs:
It is possible to get your phone to recover from water damage, you don't have to worry about this now with the help of technology. Get your Samsung S20 water damage repair at a very reasonable cost.
Samsung S20 battery replacement:
The battery performance can get lower with the passage of time, which is a normal phenomenon around the phone. If you are dealing with such types of battery issues, visit Alfalah Mobiles for the Samsung S20 battery replacement.
Samsung S20 back glass replacement:
The backglass looks so bad when it gets scratched. Extensive use of a phone can cause your back glass to look rough and awkward. If the back glass of your phone gets damaged, get the Samsung S20 back glass replacement urgently.
Samsung S20 charging port issues:
Charging ports break down due to careless plugging and unplugging of the charger. It is quite a normal fault for Samsung nowadays. The good news is that the Samsung S20 charging port issues can be resolved here within a few minutes.
Samsung S20 motherboard repairs:
Some of the symptoms of the faulty motherboard are that the wifi may not be working or the phone fails to power on and sometimes issues especially during phone calls. If your phone faces such kinds of issues then get your Samsung S20 motherboard repaired in Sydney.