Professional Samsung Galaxy J5 Pro Screen Replacement
Samsung Galaxy J5 Pro is one the very famous and often used models of Samsung mobile that consist of many features such as a 5.2 inch super big screen very suitable for watching HD movies. It has super cameras that consist of a 13mp primary and secondary lens. Alfalah Mobiles is your lifesaver as smartphones are nowadays the essential part of your life. So, you do not need to worry about any kind of repair issues in your device as our experts are always ready to welcome you with their skills in Sydney.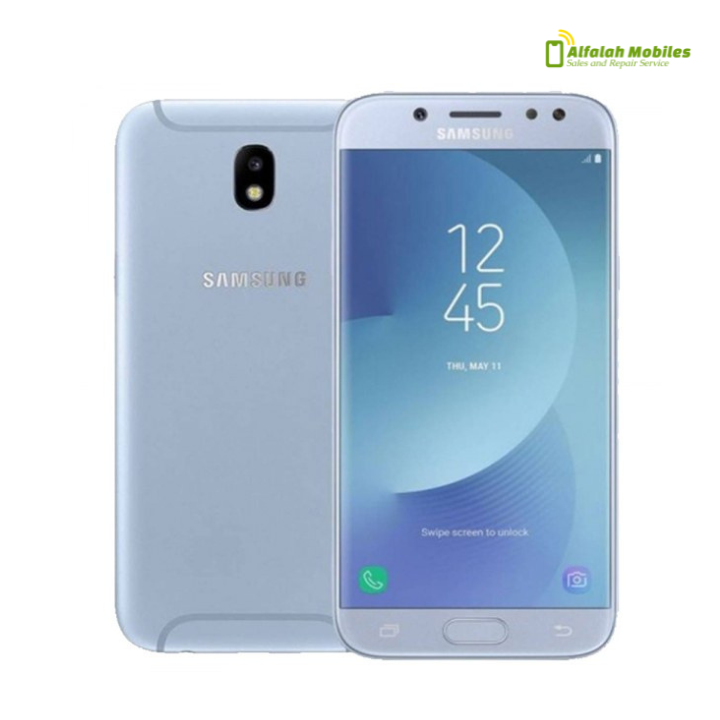 Most Common Samsung J5 Pro Repair Services Sydney:
Samsung J5 Pro screen repair:
So, you may continue to use the phone with a smashed screen, but it isn't a wise move for the health of your fingers as well as the phone itself. So, get a Samsung J5 pro Screen repair without further delay.
Samsung J5 Pro water damage repairs:
The fact that water damages electronic devices are not rocket science. So, if your device is also a victim of water damage, bring it to our experts and get your Samsung J5 pro water damage repair done.
Samsung J5 Pro back glass replacement:
Sometimes you end up with a chipped, cracked, or broken screen. If the back glass of your device gets damaged, bring your device to our technicians and get the Samsung J5 Pro back glass replacement done.
Samsung J5 Pro battery replacement:
Sometimes you think that the issue is in the charging port when your device does not charge properly, but that may be due to the battery issue, so you have to stop worrying and bring your device to Alfalah Mobiles for the Samsung J5 pro battery replacement.
Samsung J5 Pro charging port issues:
Do you have a problem charging your phone? Does it have to be set at a certain angle to charge? Is the charging port loose? Are you plugged in, but it is not charging? Get your Samsung J5 Pro charging port issues resolved by our technicians in Sydney.
Samsung J5 Pro motherboard repairs:
You should probably find a way to keep the motherboard protected at all times. A simple mishandle may cause serious damage to your precious device. Our experts will resolve the Samsung J5 pro motherboard repairs quickly.