Samsung Galaxy A72 Repair
Alfalah Mobiles in Sydney provides repair services for all models of the popular iPhone and Samsung brands as well as other popular brands that are also repaired. To get your Samsung fully functional, We offer instant services like battery replacement, camera repair or Samsung Galaxy A72 screen repair Sydney. With your phone, you're always in touch with your family, your colleagues, and your friends. A broken phone can negatively impact your life in many ways, so it's important to get it fixed as quickly as possible if you ever break it. This is where we come in.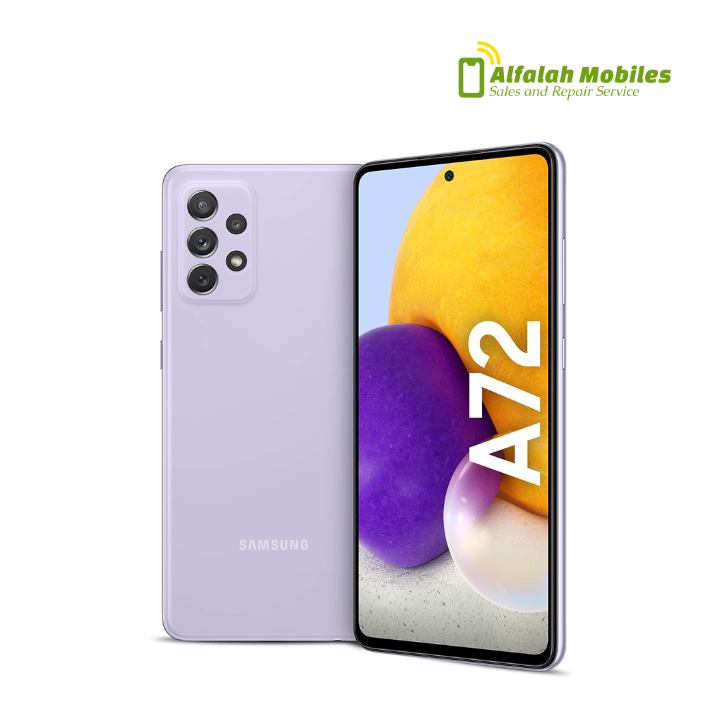 Most Common Samsung A72 Repair Services:
Samsung A72 screen repair:
Nothing is worse than a cracked screen. So, hurry up and get the Samsung A72 screen repaired. We have a variety of cases and protectors for all models; Avail our quality Samsung A72 screen replacement.
Samsung A72 water damage repairs:
You shouldn't just let your phone dry off completely on its own. Water causes damage under the surface where your hands cannot reach. Let the experts perform the Samsung A72 water damage repair if you aren't mechanically inclined and can't fix it yourself.
Samsung A72 battery replacement:
If you have any complaints regarding Samsung a72 battery draining fast, We provide Samsung battery replacement and repair to improve your battery life. Samsung A72 battery replacement is now made easier with our experts' services.
Samsung A72 back glass replacement:
Those who are prone to dropping their Samsung phones have probably ended up with a crack or two. So, get the Samsung A72 back glass replacement done from us.
Samsung A72 charging port issues:
Do not immediately assume the charger or battery of your phone is broken if your battery isn't charging correctly. If you are still confused about what to do if your device does not charge, visit Alfalah Mobiles in Sydney to get the Samsung A72 charging port issues.
Samsung A72 motherboard repairs:
When your phone gets uncomfortably hot while performing everyday tasks, you might have a motherboard problem. Get your Samsung A72 motherboard repair performed by our experts.  We have reasonable Samsung A72 motherboard price with competitive quality.