Samsung Galaxy A71 Repair
In the modern world, our smartphones are an essential part of our daily lives. Our phones are not only our primary method of communication. They are also a valuable work tool and a great source of entertainment on the go. Alfalah Mobiles in Sydney provides the repair services for all models of the popular iPhone and Samsung brands, but we are not limited to them as other popular brands are also repaired. We offer extensive repair services for your smartphone like battery replacement, camera repair, back glass replacement or Samsung Galaxy A71 screen repair in Sydney.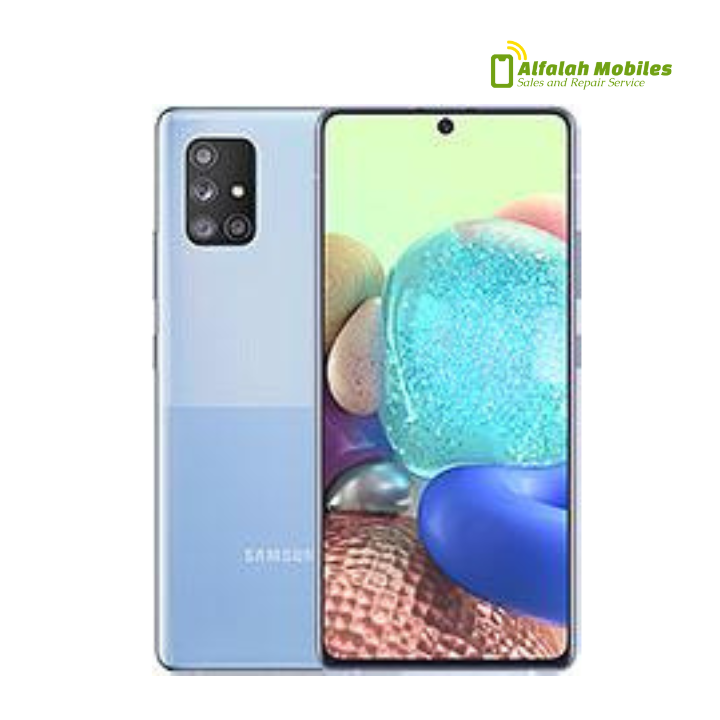 Most Common Samsung A71 Repair Services:
Samsung A71 screen repair:
Our experts will always be accessible for you to repair your damaged device so that you will never be without it for too long. If the display panel of your device gets damaged, get the Samsung A71 screen repaired from us.
Samsung A71 water damage repairs:
If a phone fell in the water, we would assume that most of the users would experience a panic attack. Probably you have already told yourself that the game is over. To enjoy all the features on your device as before the damage, contact our experts to get Samsung A71 water damage repair.
Samsung A71 battery replacement:
The replacement of batteries can be a hassle, even though they are very useful. You cannot sometimes do it yourself and need someone to repair it, but you do not need to look around when our experts welcome you to get a Samsung A71 battery replacement.
Samsung A71 back glass replacement:
You should feel confident in our technician's ability to perform the required repairs regarding the back glass of your device. You just need to bring your device to Alfalah Mobiles in Sydney and get a Samsung A71 back glass replacement at a very reasonable cost.
Samsung A71 charging port issues:
Charging ports on the phone are among the last to be repaired, but when it is done, it becomes a major issue. For any charging port-related issue, bring your device to get the Samsung A71 charging port issues resolved.
Samsung A71 motherboard repairs:
A motherboard is like the engine of a phone. Whenever a phone is dropped, we can only see external damage like a cracked screen or broken glass. However, internal damage can also occur. If the motherboard gets damaged, bring your device and get the Samsung A71 motherboard repaired.