Samsung Galaxy A23 repair and screen replacement services in Sydney. If you're a proud owner of this smartphone and find yourself in need of professional assistance to fix any issues or replace a damaged screen, you've come to the right place. Alfalah Mobiles understand the importance of finding reliable repair services, so we'll guide you through the process step by step, ensuring your device receives the care it deserves.
Understanding Samsung Galaxy A23 Repair and Screen Replacement
The Samsung Galaxy A23 is a popular smartphone that offers a range of features and functionality to its users. However, like any electronic device, it may encounter problems or sustain damage over time. To keep your device in optimal condition, it's crucial to have access to reliable repair and screen replacement services.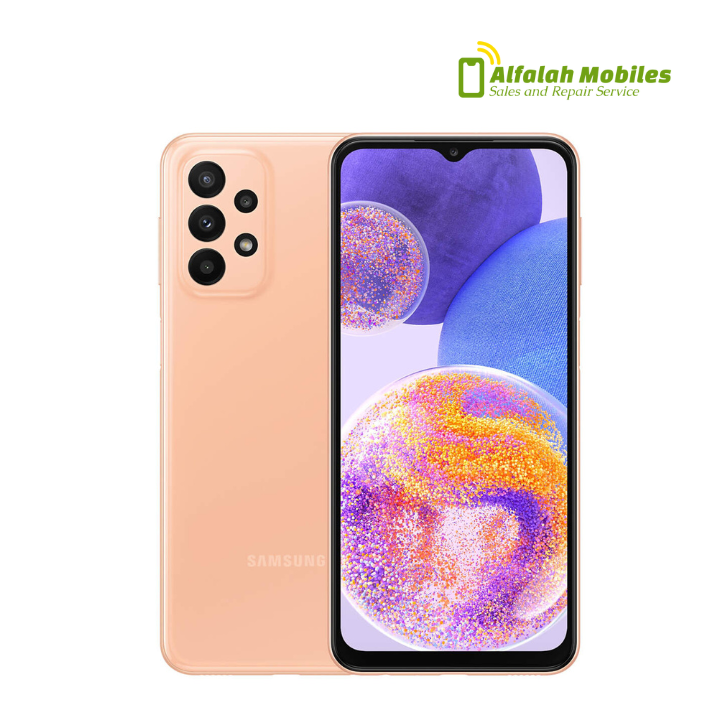 Common Issues with Samsung Galaxy A23
When it comes to smartphones, issues can arise from various factors such as software glitches, physical damage, or wear and tear. Here are some common problems that Samsung Galaxy A23 users may face:
Battery Drainage and Charging Issues
The battery is the lifeline of any smartphone, and if you find your Samsung Galaxy A23 experiencing rapid battery drainage or difficulties charging, it can severely impact your device's usability.
Unresponsive Touchscreen or Display Issues
An unresponsive touchscreen or display problems can be frustrating. If your Samsung Galaxy A23's screen fails to register touch inputs or exhibits flickering, lines, or discoloration, it's time to seek professional repair services.
Camera Malfunctions
Capturing special moments is one of the main reasons people love their smartphones. If your Samsung Galaxy A23's camera is not functioning correctly, producing blurry images, or failing to focus, it's essential to have it fixed to regain your photography capabilities.
Software Glitches and Performance Issues
Slow performance, freezing, random restarts, or apps crashing are signs of software glitches or performance issues. These problems can hinder your productivity and overall user experience, necessitating professional assistance.
Water Damage
Accidental exposure to water or other liquids can cause significant damage to your Samsung Galaxy A23. If your device has suffered water damage, it's crucial to act quickly and seek repair services to prevent further complications.
The Process of Samsung Galaxy A23 Repair and Screen Replacement in Sydney
When seeking repair and screen replacement services for your Samsung Galaxy A23 in Sydney, it's important to follow a systematic approach. Here's a step-by-step guide to help you through the process:
Research and Choose a Reliable Repair Service Provider
When researching reputable repair service providers in Sydney who specialize in Samsung smartphones, including "Alfalah Mobiles," it's important to follow these steps to ensure you choose a reliable option:
Online Search
Conduct an online search using keywords like "Samsung smartphone repair services Sydney" or "Samsung repair services in Sydney." Include the name "Alfalah Mobiles" in your search to see.
Contact the Service Provider and Describe the Issue
Once you've identified a potential repair service provider, reach out to them and describe the problem you're experiencing with your Samsung Galaxy A23. Provide as much detail as possible to help them understand the issue and determine the appropriate course of action.
Get a Quote for the Repair or Screen Replacement
After explaining the problem with your Samsung Galaxy A23 5G, you can request a quote from the service provider Alfalah Mobiles for the screen replacement. This will give you an estimate of the cost involved in repairing your device. Provide them with the necessary details about the issue, such as a cracked or damaged screen, to receive an accurate quote. Make sure to inquire about any additional charges, warranty on the repair, and the turnaround time for the service.