Welcome to our comprehensive guide on Samsung Galaxy A13 repair and screen replacement services in Sydney. At Alfalah Mobiles are dedicated to providing top-notch solutions for all your Samsung Galaxy A13 issues. Our team of highly skilled technicians is here to ensure that your smartphone receives the best possible care and attention.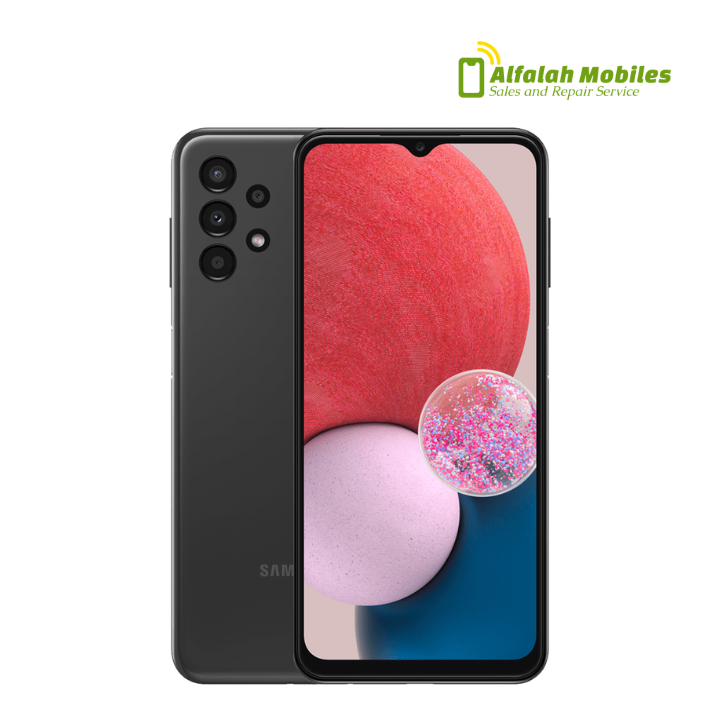 Why Choose Us?
Expertise and Experience
With years of experience in the industry, our technicians possess deep expertise in Samsung Galaxy A13 screen replacements. We stay updated with the latest advancements in technology and continually enhance our skills to offer superior services.
Genuine Parts
We understand the importance of using genuine parts for repairs. When you choose us, you can be confident that we only utilize authentic components that meet the highest quality standards. This ensures the longevity and optimal performance of your Samsung Galaxy A13.
Timely Service
We value your time and strive to provide efficient and timely service. Our goal is to minimize the downtime of your device so that you can get back to using it as soon as possible. We understand the inconvenience caused by a faulty smartphone, and our dedicated team works diligently to resolve the issues swiftly.
Our Range of Services
Screen Replacement
Accidents happen, and a cracked or damaged screen can be a common issue with smartphones. If you find yourself with a Samsung Galaxy A13 that has a cracked or shattered screen, our expert technicians can help. We specialize in screen replacements, ensuring that your device looks as good as new. Alfalah Mobiles team uses genuine Samsung parts and follows industry best practices to deliver exceptional results.
Battery Replacement
Is your Samsung Galaxy A13 not holding a charge like it used to? A faulty battery can significantly impact your device's performance and overall user experience. Our technicians are well-versed in diagnosing battery-related issues and providing suitable solutions. We use high-quality replacement batteries that match the original specifications, restoring your device's battery life and performance.
Camera Repairs
The Samsung Galaxy A13 comes equipped with a powerful camera that allows you to capture stunning photos and videos. However, if you're facing issues with your camera, such as blurry images or a non-functional camera app, our skilled technicians can help. We have the expertise to diagnose and repair camera-related problems, ensuring that you can continue capturing memories with clarity and precision.
Software Troubleshooting
Software glitches and system updates can cause unexpected issues with your Samsung Galaxy A13. From freezing screens to unresponsive apps, these problems can disrupt your device's functionality. Our team has in-depth knowledge of the Samsung Galaxy A13 software and can troubleshoot and resolve software-related issues efficiently. We will ensure that your device operates smoothly and optimally.
Water Damage Restoration
Accidental water damage can severely impact the performance and functionality of your Samsung Galaxy A13. If your device has been exposed to water or any other liquid, it is crucial to seek professional assistance immediately. Our experts are trained in water damage restoration and will employ specialized techniques to assess and repair the damage caused. Prompt action can significantly increase the chances of a successful repair.