Samsung Galaxy A12 Repair
Why are you worried because of the broken or cracked screen of your device when you have such trained and skilled technicians near you in Sydney. Alfalah mobiles is the nonstop solution for every problem related to your Samsung A12.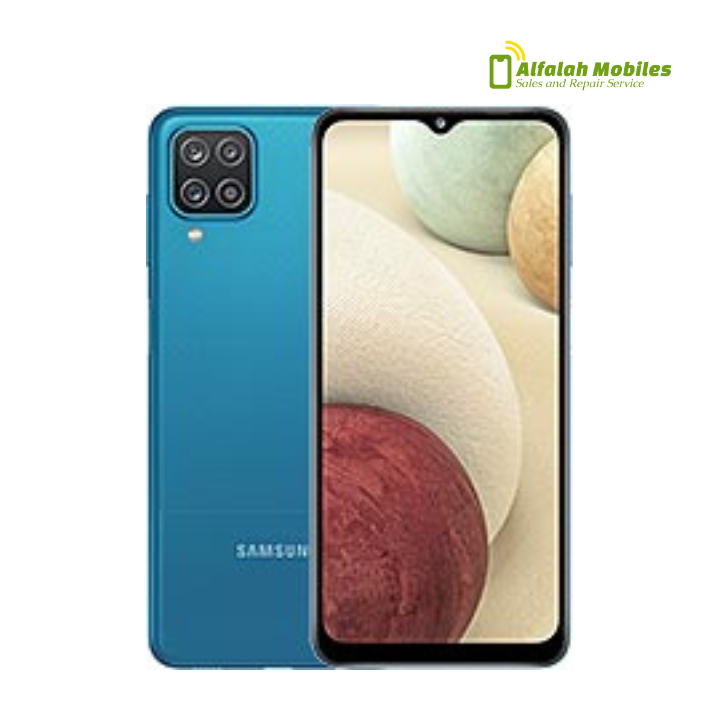 Most Common Samsung A12 Repair Services:
Samsung A12 screen repair:
You do not need to be worried about a broken screen. You can get a replacement screen from us. A new display will look like a fresh new one after fixing your screen. Our technician will be able to help you. Get your Samsung A12 screen repaired today.
Samsung A12 water damage repairs:
The moment you drop your phone in water, you feel your life has stuck somewhere. No matter where you are, whether you're in a swimming pool, lake, or ocean, it's always a good idea to Nothing good will happen. Alfalah Mobiles will come to the rescue for your Samsung A12 water damage repair.
Samsung A12 battery replacement:
Customers of Samsung phones are not the only ones who have problems with their battery draining too fast but cannot replace it due to the phone's water resistance. At this point, you should look for a Samsung A12 battery replacement right away.
Samsung A12 back glass replacement:
You might think it's easier to buy a new phone if you break the back glass of yours, but if it still works, you should keep it. It is easy to replace the back glass of a Samsung phone if it breaks. We can offer you reliable Samsung A12 back glass replacement services.
Samsung A12 charging port issues:
Your device may not charge for a number of reasons, but many of them can be fixed on your own. If you experience Samsung A12 charging port issues, bring your phone to Alfalah Mobiles in Sydney.
Samsung A12 motherboard repairs:
In spite of the fact that we usually do not consider motherboard issues a serious issue, sometimes they are crucial. With the right tools and technical knowledge, a qualified technician can provide you with the Samsung A12 motherboard repairs in approximately 30 minutes.