Samsung Galaxy A11 Repair
There has been a time when every smartphone user has encountered problems when they least expected them. As we let go of our dear Phones, we feel the pain of losing them. The crash has ended and the device has been shattered. On a sunny afternoon, your friends may encourage you to get in the pool. It would have been fun if your Phone had not been in your pocket. If your iPhone, Google Pixel, or Samsung smartphone is damaged by water and needs to be repaired, Alfalah Mobiles can help you out in Sydney.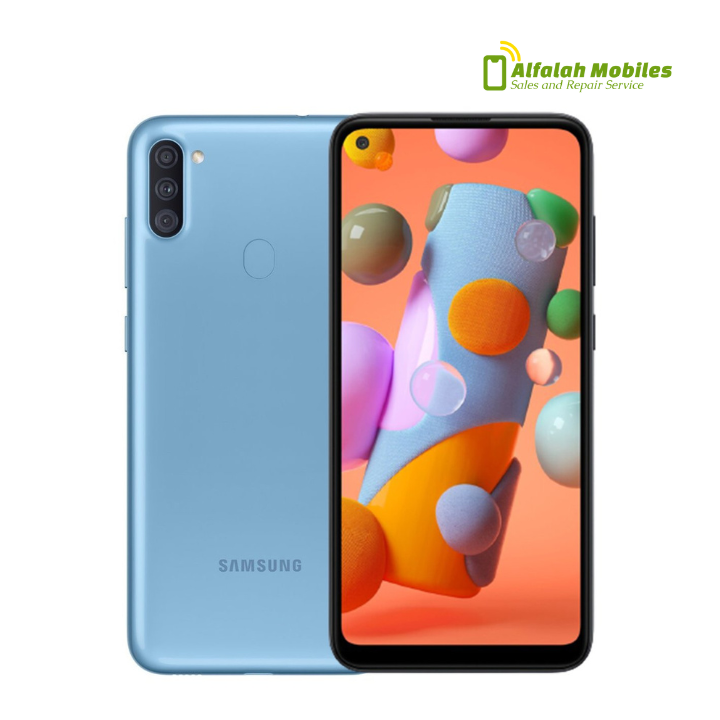 Most Common Samsung A11 Repair Services:
Samsung A11 screen repair:
A cracked or scratched screen is a common problem with smartphones, but it can now be repaired for an affordable price. The Samsung A11 screen repair is always ready within a short period of time with our highly skilled team.
Samsung A11 water damage repairs:
What happens if you drop your phone in water and it gets damaged? Bring your device to our shop to get the assessment done thoroughly. Here you go, your Samsung A11 water damage repair is now done by Alfalah Mobiles.
Samsung A11 battery replacement:
Does your phone's battery cause you any problems? There's no need to worry this time, as we can get you a Samsung A11 battery replacement right at your doorstep in Sydney.
Samsung A11 back glass replacement:
Do you have a cracked back glass on your phone? There is no problem as our team of experts will help you out and repair your phone in a short amount of time. Get started right now with the Samsung A11 back glass replacement.
Samsung A11 charging port issues:
It usually takes less than 30 minutes to fix most charging ports. The adhesive from recent iPhone and Samsung models, however, will take more time to remove. Let us help you with Samsung A11 charging port issues.
Samsung A11 motherboard repairs:
It is possible for a motherboard to malfunction through the overuse of the phone or mishandling of the device. We will troubleshoot the Samsung A11 motherboard repairs to identify and replace any damaged or defective components.