Samsung Galaxy A10 Repair
The screens and charging ports on many devices are cracked or damaged, while others fail to work. Here, at Alfalah Mobiles, take those hassles off your shoulders and provide you with top-notch quality in Sydney after repairing your phone. The quality of our repair services is derived from the expertise of our technicians and staff and the communication relationship we have with our customers.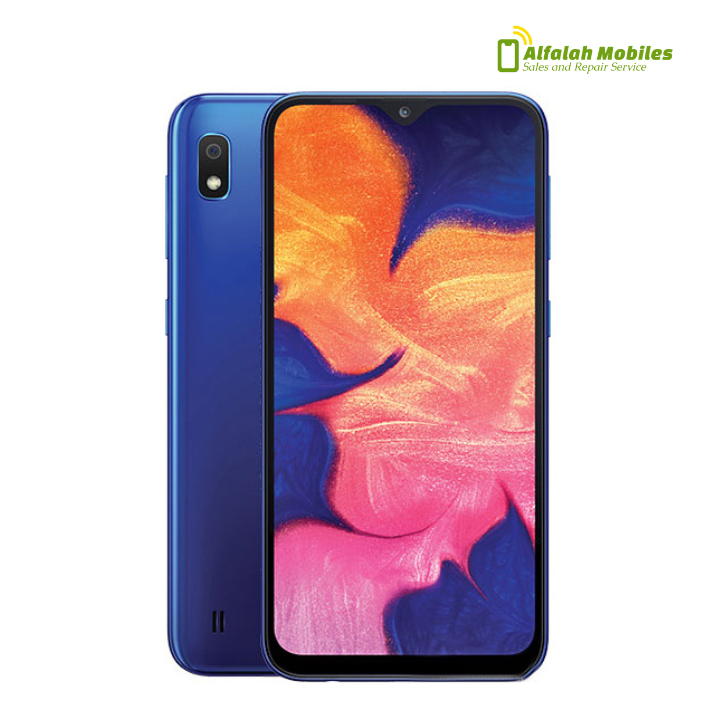 Most Common Samsung A10 Repair Services:
Samsung A10 screen repair:
It may cause phones to have some distractions, such as scratches or damaged screens, due to this extensive usage. For different phones, we have different varieties of screens that can be replaced on the spot by our experts. Come to us if you need Samsung A10 screen repair.
Samsung A10 water damage repairs:
A water-damaged phone is taken to our repair shop for further examination. Our technical team conducts a brief survey to gauge the total number of damaged parts. We are offering Samsung A10 water damage repair services.
Samsung A10 battery replacement:
This is not a big deal if your phone's battery performance tends to decrease after some time as it is a natural process because consistent use of the mobile causes more battery consumption. You can get a Samsung A10 battery replacement from Alfalah Mobiles if you are experiencing such problems.
Samsung A10 back glass replacement:
You no longer have to be concerned about issues related to the back glass of your phone. Drop by our shop for a Samsung A10 back glass replacement in Sydney.
Samsung A10 charging port issues:
When you carelessly use the charger on and off, charging ports keep breaking down or cause other charging port issues, which will affect your mobile phone's normal function. For all such problems, bring your Samsung device to our shop and get featured with the best services for your Samsung A10 charging port issues.
Samsung A10 motherboard repairs:
The failure of the phone to turn on or Wifi not working are some of the symptoms of a broken motherboard. If you experience these problems, you should get your Samsung A10 motherboard repaired.